[ad_1]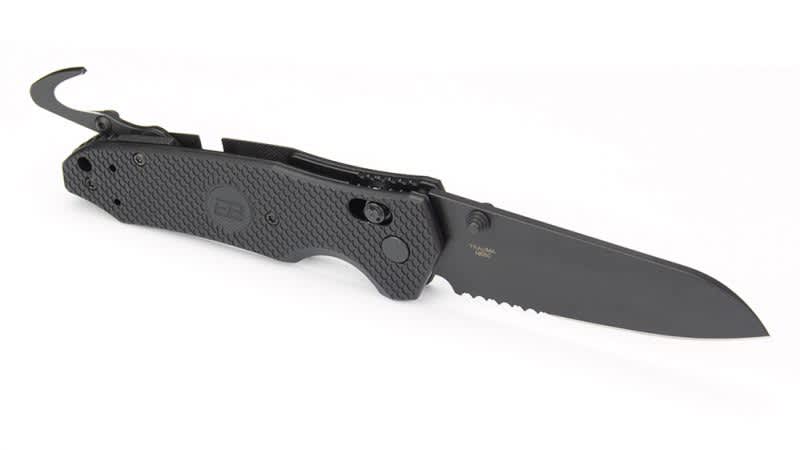 Preparedness for your adventures is nearly just as important as preparedness for your everyday life. A lot of everyday carry blades out there are great to have around the home or office for opening boxes, cutting cordage, or maybe peeling stuff off of glass – but most of them can't really hack it when it comes to heavy-duty field use. That is why Ed Brown products are proud to introduce their newest blade – the First Responder Tool.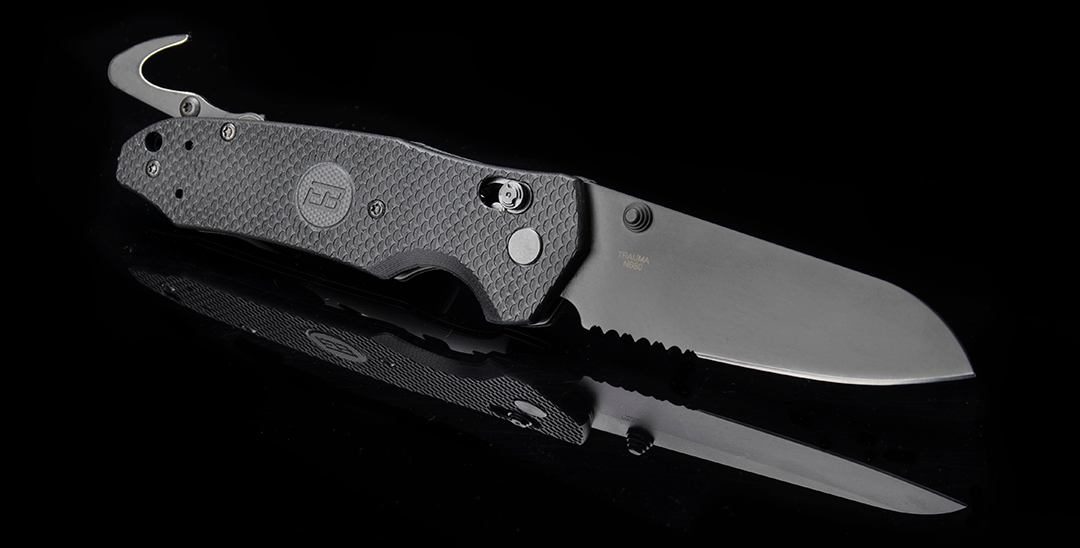 Be Ready First with the New Ed Brown First Responder Tool
The First Responder blade is a little long for what I personally would consider an EDC knife, but I also sit at a desk nearly all day. For someone who is hiking, or works outdoors all day and needs a still-compact yet durable and functional knife, the First Responder should prove to be a huge asset that can stand up to daily use and abuse by its owner.
Our First Responder has a 3.5" partially serrated sheepsfoot blade held secure by the ABLE lock, making it smooth and easy to deploy, while maintaining a positive lock. The thumb deployed strap cutter blade and glass breaker make it well equipped to go to work saving lives, even if it is your own. Reversible deep pocket clip allows for tip up carry and ease of deployment.

SPECS
• Blade Length: 3.4"
• Closed Length: 4.85"
• Overall Length: 8.25"
• Weight: 4.7 oz

BLADE
• Style: Sheepsfoot with Partial Serrations
• Thickness: 0.125"
• Material: Bohler N680 Stainless Steel
• Hardness: 57-59 HRC
• Treatment: Cryogenically Heat Treated
• Finish: Black Cerakote®
• Hand Sharpened and Honed Edge

FEATURES
• Locking Mechanism: Ambidextrous ABLE Lock®
• Frame: Solid Black G10 Scales with Snakeskin and Ed Brown logo.
• Pocket Clip: Stainless Steel Ambidextrous – Right or Left Handed, Tip Up Deep Pocket Carry
• Strap Cutter Blade – Thumb Stud Deployment
• Oxygen Valve Wrench
• Carbide Glass Breaker
• Lanyard Hole

The Bohler N680 Stainless steel should prove to be a supreme choice for an EDC blade such as the First Responder Tool. Not only is it very corrosion resistant, but it also decently holds an edge and is still easy enough to sharpen for the experienced and dedicated knife aficionado. The Ed Brown First Responder tool is sold for a standard price of $199.95 and currently comes in only one color – black. Let us know what you think down in the comments below.

[ad_2]

Source link